Origins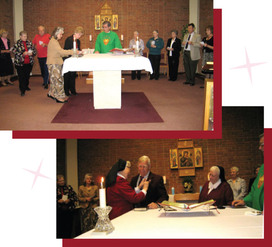 According to the Rule of the Redemptoristine Nuns, we have been encouraged to share the spirituality of the Order with Lay People, women and men, single and married, and give them the opportunity to deepen their union with God.

In the Fall of 1989, after prayer and discussion, a small number of local friends of the Community were invited to form a pilot group to belong to and help formulate the Lay Associates of the Most Holy Redeemer. Those first members responded enthusiastically.


---
Today

Over the past years the membership has increased and grown strong. The Lay Associates meet monthly at a Sunday morning Mass. They are invited to serve as lectors, gift bearers, and Extraordinary Ministers of the Eucharist.

After Mass, they gather to enjoy refreshments and exchange greetings with each other and attend a spiritual talk or reflection given by one of the Sisters or a Redemptorist Father.

There is an opportunity for sharing and dialogue afterwards.

Outside these monthly meetings there is a loving exchange of news, concern and help among the Associates themselves and with the Sisters.
Spirituality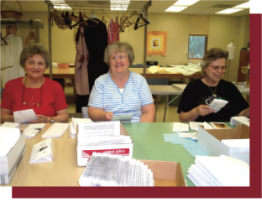 The spirituality is Christ centered.
The Associates have a set of Constitutions that are based on those of the Sisters.
They try to become a "Living Memory" of Our Holy Redeemer by letting His thoughts, words and actions become theirs.
While the Sisters live out this message in the cloister through a contemplative life of prayer, the Associates are the apostles that go forth into the home, office and workplace with this message of love and redemption.
Like the Sisters, they also are a prayer support to the Redemptorist Fathers and Brothers.
---
---